Construction Industry Skills Council (CISC), Bangladesh
The Construction Industry Skills Council (CISC) is a private sector agency, consisting of nine business associations representing different parts of the construction sector, one professional body (BACE) representing construction professionals, and one labor organization (NCCWE) representing construction workers. The CISC has been formed under section # 8.3 of the NSDP 2011 and it has been registered under the company Act 1994 by the registrar of joint stock companies and Firms on 9th February 2016
The main objective of the CISC is to identify and bridge skills gaps, improve training standards, create skills-based education and drive employers' investment in skills. National Skills Development Authority (NSDA) has recently formulated the National Skills Development Policy 2021 (NSDP 2021) which clearly mentions the role and responsibilities of ISC in Section 5.1.2 following:
To develop a linkage between industry and Skills Training Providers (STPs);
To support the identification of occupations in demand by the industries
To contribute to the development of competency standards, Course Accreditation Documents (CAD), and curriculums;
To forecast the industry's demand for skills;
To support skill-gap analysis periodically that will guide the Skills Training Providers (STPs) in re-skilling and up-skilling the existing workforce;
To support the expansion of apprenticeships; and
To promote public-private partnerships in skills development.
Mission & Vision
Mission
CISC envisions that an industry-relevant skilled workforce will be available for the construction industry.
Vision
To address the vision, CISC is working on skills gap analysis, identifying skills demand, training package development, and advocating with the government and industry owners for employment..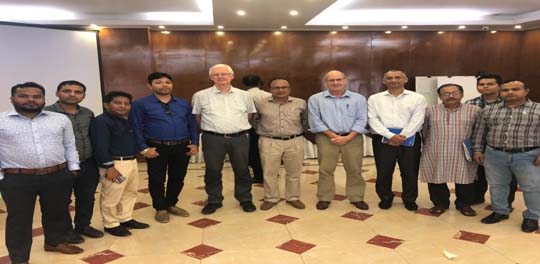 Workshop at Hotel Nacent Gardenia for Capacity building of CISC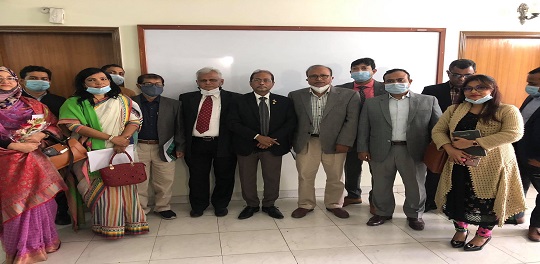 NSDA CP visited CISC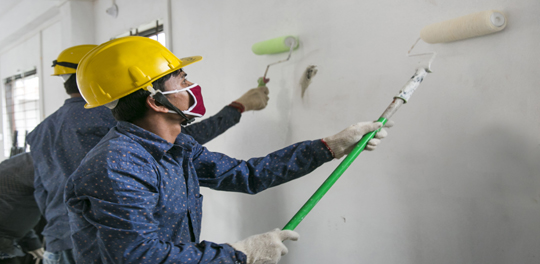 Work Observation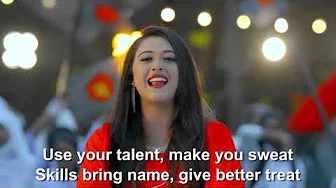 NSDA theme song subtitle